---
Northeast Cancer Center taking international steps
Breast cancer patients in Greater Sudbury have the opportunity to make a difference, internationally. The Northeast Cancer Centre Clinical Trials Department will is looking to enroll area patients in this international healthy lifestyle study. Dr Lacey Pitre says that it's all about healthy lifestyle choices.
For more information resident can contact the Northeast Cancer Centre.
---
Ramp in North Bay closed near ski-club
First drivers headed out this morning, in North Bay could find a hick-up, especially dropping off at Widdifield Secondary School. The City says O'Brien St eastbound ramp (turning right), onto Airport Rd will be closed this morning. The closure will last until 4:00pm.
---
Police seek an alleged thief
Greater Sudbury Police are looking for an alleged thief. The woman looking for the 5-fingered discount is Angel Tremblay. Reports say she walked into a Long Lake Road business and walked out unpaid-for merchandise. Tremblay, 26, stands 5-1 and weighs 100 pounds, with brown/auburn hair and brown eyes.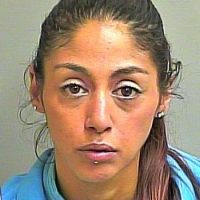 ---
---
Hunter fined for firing over highway
Meanwhile, a Sturgeon Falls man has been fined a total of $4,000 for hunting offences. The would-be-hunter pleaded guilty to discharging a firearm across a highway and trespassing for the purpose of hunting. He was fined $2,000 for each offence. He also received a two-year hunting suspension.
---
Salon struck by incoming car
Sault Ste. Marie Fire Services were called to a Salon at on Trunk Rd. this week, after a female driver somehow managed to drive her vehicle, into the front doors of the business. It is unclear if charges were laid. Thankfully, no one was injured.
---
Timmins city council considers automatic traffic enforcement
Timmins city council is looking into collecting information on traffic safety. A pilot project will now be looked into that could see automated traffic enforcement, or an offshoot of photo radar put into place. Council agreed this week to hand the file over the Timmins Police Service for study and recommendations.
---
Speeder pulled off the road… going 80km over the limit
Sudbury OPP have pulled a speeder off the road. Constable Andrea Tashereau says the male was spotted driving his brand-new car on Highway 69… and according to the Radar was…
The young man has had vehicle impounded, and his licence suspended.
---
Syrian family reunited thanks to local church
A Syrian woman has been reunited with her family after four years of being separated. The reunification happened in North Bay this week, under a sponsorship of St. Brice's Anglican Church. The family originally fled Syria to Jordan in 2011.
---
Winter clothing drive in full swing
Kids in Sudbury, Espanola and on the Island, are encouraged to bring extra hats and mitts to school this week. The Winter Clothing Drive is in full swing, and all collected winter garb will be redistributed within the schools and communities served by the Board.
---
26-year-old wanted for theft and breach
Crime Stoppers in partnership with the Sault Ste. Marie Police Service are seeking tips regarding the whereabouts of Steffen Marc Maxwell, 26, who is wanted for breach and theft.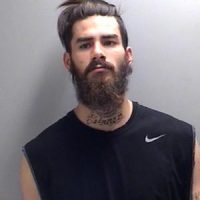 ---
Renovations coming to historic station
Renovations to the historic transit station in Timmins were approved by council this week. The building on Spruce Street South will have separate repair projects, carried out by two different companies, will cost the city a total of $214,500.
---
More work being done on Lakeshore Drive
Drivers in North Bay could soon run into more headaches when it comes to Lakeshore Drive. Rehabilitation starts up again this week, from Mulligan Street to Marshall Avenue. The work is expected to last roughly a week.
---
Suspects sought in tool-theft
Crime Stoppers needs the public's help in identifying the persons responsible for a recent break-in in Timmins. Constable Marc Depatie says that it all began when two suspects broke into a building located at 101 Spruce Street North.
The female suspect was captured on video and is described as having a medium build, and long reddish hair. She was wearing a blue coat and white pants during the break-in.  The male suspect is described as having a thin build and was dressed in a dark coat and light colored hoody at the time of the break-in.