95.5 FM Sudbury
103.5 FM North Bay
105.5 FM Timmins
102.1 FM Manitoulin Island
102.5 FM Elliot Lake
93.9 FM Mattawa
Listen anywhere in the world from our webpage kfmradio.ca!
Here is our current coverage area in northern Ontario: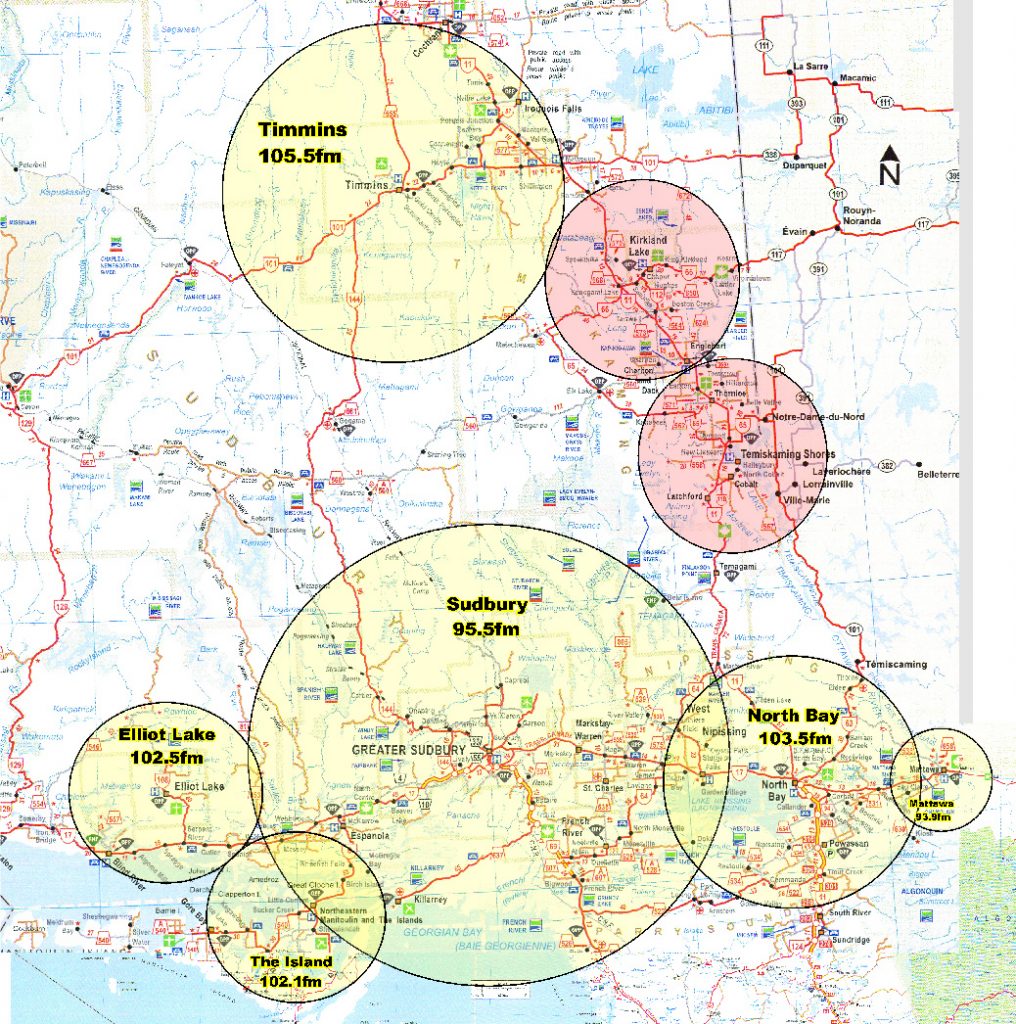 Our expansion plans are simple.
God has called us to Northern Ontario – to small towns, highways and byways where there are few others on the airwaves.
Though we have helped others build in some of the major centres across the country, we remain here in
the North – and have every intention of going only where God leads.
With 6 great stations on the air, you would think enough is enough… but we are in the process of applying for stations number seven and number eight, both in Northern Ontario.
Stay tuned right here for more developments!