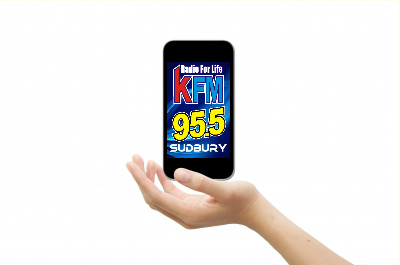 It's Here!
Now you can listen to KFM on your Android device, iPhone or iPad!
Download the app today from the Apple App store or Google Play store and get connected!
Listen to KFM, Sudbury or North Bay! Set your alarm to wake up to Music You Can Believe In!
Catch up with local news! Check the weather! Text us a song request!
It's ALL there!
Available on iTunes or the Google Play store!